---
We will beat any deal you are getting by 1% *Conditions Apply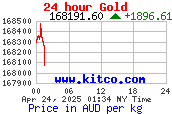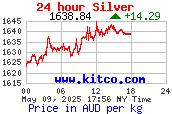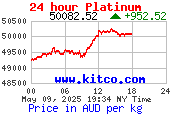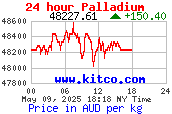 We are an Australian owned and operated business that buys precious metals from every state in Australia.
We take the guess work away from you.
After first hand experience in the Jewellery industry we have discovered that most dealers are being underpaid for their unwanted precious metals.
If clarity, fairness, honesty, accuracy and hassle free dealings are important to the way you do business, then switching to PMR Australia is the best decision you can make to sell your precious metals.
For a better return on your precious metals PMR Australia is for you!
You deserve Better!
Your precious metals are definitely worth more! You know that you can get more and you don't need to look any further.
It is our aim to stop businesses from getting ripped off.
We will not take your gold away to test and then pay you later on our terms.

We will not return some items and ask you for a refund after settlement, due to inexperienced consultant error.

Say NO to Acid testing each item! (It is time consuming, inaccurate and a messy process)

Say NO to part payment up front and the balance upon melting and assaying your gold, by then it is too late and you have to accept the result.

Say NO to gold buyers who returned items once tested and ask you for a refund. Our assessors are well trained. Once payment has been made it is final!
Why should you use us?

Transparency and honesty.

Immediate payment upon acceptance

We come to you or you come to us whichever you prefer

Fast and efficient XRF testing

Highest return guaranteed anywhere in Australia

On time every time

Free assay service to our customers

Price locking is available maximum 24 hours prior to settlement (offer not valid with any other specials)
What we pay
Our prices are based on Kitco gold market spot price on the day we purchase your metals.
Payment
Once each item is tested, sorted and weighed in front of you, payment will be made immediately upon your acceptance.
Other Offers
Also we offer extra incentives for businesses who mail or courier their items to us.
Your items will remain intact until you have accepted our offer, and payment has cleared. If for any reason you are not satisfied with our offer, your items will be returned to you at our expense.
If you are a new customer, we are more than happy to provide references.